About Us
The brief introduction of Coslight Group
Coslight Technology International Group Co., Ltd. was established in 1994, and listed at Hong Kong United Stock Exchange in 1999. As one of the ¡°Top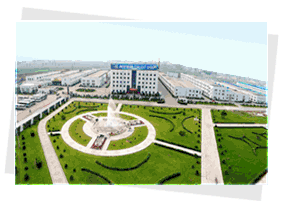 100 Electronic Enterprises in China¡±, the Group now has 21 subsidiaries such as Harbin Coslight Storage Battery Co., Ltd. and Harbin Coslight Power Co., Ltd., 13 overseas subsidiaries or offices in Russia, Germany, Britain, Italy, Turkey, the United States, Canada, etc., and a postdoctoral workstation and an institute. With more than 11,000 employees, the total assets of the Group was RMB 5.44 billion , the amount of sales was RMB 4.42 billion in 2010,.
Business of the Group
The major industry of the company are traditional manufacturing industry, mining industry and the internet industry. The primary products
are classified in to three categories :firstly, battery-related manufacturing industry including valve-regulated lead-acid batteries and lithium-ion batteries; secondly, the lead-zinc mine to provide raw materials for lead-acid batteries; and thirdly, the operation, research and development of online games.
Main products
VRLA Storage batteries
The valve-regulated lead-acid batteries applied in the telecommunication fields are produced by Harbin Coslight Storage Battery Co., Ltd. and Shenyang Northeast Storage Battery Co., Ltd. As one of the largest battery manufactures in China with the largest sacle ,the most advanced technologies and equipments, the company own over 30% Chinese market shares in the same field.
As the secondary primary products of Coslight Group , the lithium-ion batteries include three types, namely, square liquid batteries, polymer li-ion battery and iron lithium batteries, produced by Harbin Coslight Power Co., Ltd,. The square liquid lithium batteries are mainly used as the fittings of the cell phone; which main clients are the largest domestic cell phone manufacturing companies. such as Huawei, ZTE, OKWAP, AHong ect.
The polymer li-ion batteries are mainly used in MP3, mobile phones Bluetooth headsets, and other small electronic products, which main clients include AHong, Konka, GN Netcom, etc.
The Lithium iron phosphate batteries are mainly used in electric bicycles, electric vehicles and back-up power.
The Ni-MH batteries, produced by Lexel Battery (ShenZhen) Co., Ltd., are use for cordless telephones, stationary business telephones and walkie-talkie phone razors, radios, tape recorders
The DC power supplies, produced by Harbin Coslight Power Co., Ltd., include 220V DC high-frequency switching power supply systems, 48V and 24V high-frequency switching DC power supply systems for telecomunicaton , charge and intellectual protection and control systems for electr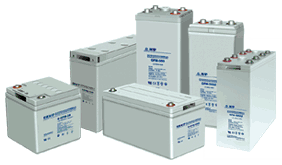 ic bicycle-based lithium iron phosphate batteries,. Among them, the 220V high-frequency switching DC power supplies is the competitive products of the company as the largest enterprises in China.
The network signals amplifier for wireless communication, produced by Shenzhen Coslight Communication Equipment Co., Ltd., include the base station amplifiers, tower mounted amplifier, master and salve trunk amplifiers, wireless repeaters, fiber-optic repeaters, and frequency shift repeaters. Theses products are widely adopted by China Mobile ,and China Unicom all over the country, and are even used in Hong Kong, the Southeast Asia and other countries.
The CL2000 Power Automation Systems, produced by Harbin Coslight Electric Automation Co., Ltd., include substation automation systems, integrated automation systems for electrical power plants, and computer monitoring systems for hydropower stations. The special features of the products are realization of digital plant protection for plants, integrated automation equipment protection and surveillance, automatic control and regulation, sharing of digital communications, integrated management and maintenance.
The over-voltage protection circuits, produced by Shanghai Sino-IC Microelectronics Co., Ltd, mainly include products for cell phone circuit electrostatic protection, interface voltage protection for communication systems, over-voltage protection of power systems, chips protection for lithium batteries, etc.

Mining industry
In order to improve the supply chain, ensure the stability of product costs, enhance key competitiveness, Coslight Goup have owned two lead-zinc mines . One is located in in Primorsky Territory Faso of Russia Mining which mining licence period is 25 years, lead grade is 4.36%, and zinc grade of 5.27%, the reserves is 300,000 tons, the mining capacity per year expected to be 15,000 tons, of which, about 7,000 tons of lead, and 8,000 tons of zinc.
The other one is located in Altai Territory Khabarovsk Zhaha Luo of Russia. which mining licence period is 25-year mining permit, the Copper grade of 2.14%, lead grade of 6.2%, and zinc grade of 9.82%, , the total metal reserves is 545,000 tons, of which, 6.4 tons of copper, 186,000 tons of lead, and 295,000 tons of zinc. the mining capacity per year is 35,000 tons.

Online games
Beijing Guangyu HuaXia Sci-Tech Co., Ltd. was founded in 2000, firstly established the North Star net station for the electrical power system . In 2004 ,the North Star net station was transferred and the Group entered into the field of online games. Through two years hard efforts, all major difficulties are solved in 2007 and the businesses operated smoothly. At the same year, the company was ranked one of the top 10 online games operators. The annual revenues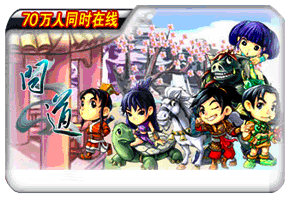 in 2007 is RMB 200,000,000, with net profits of RMB 70,000,000.The company has 800 employees, including 600 employees for regional promotion.
The online games in operation are Asktao, Sealonline, Myth War, etc. By the end of February 2008, the highest number of on-line players exceeded 700,000. The company is currently in the track of healthy development, will develop rapidly .
Shenzhen Coslight Tiancheng Interactive Software Ltd., i a professional online games R & D company, currently has an R & D staff of 150.The research and development item is ¡°Creation Online¡±, a large-scale 3D online game and ¡°Arms of Three Kingdom¡±, a 2.5D large-scale online game.
Shenyang BlueTorchSoft, is professionally engaged in R & D of online games, now owns a staff of 60, and develops the dancing world and other casual online games.